Freedom and legacy Online Course
Ready to take your practice to a new level of success, building a legacy you can share, while at the same time gaining back valuable free time?
Grow your business without sacrificing your personal time with the Freedom and Prosperity Online Course.
Over the last three years I've expanded my acupuncture and fertility practice and worked with thousands of women from all over the world. Now I want to help other well-being practitioners enjoy the same level of success, by showing you how to:
Expand your practice's online presence as a valuable marketing resource

Help even more people with your Traditional Chinese Medicine (TCM) services, skills and knowledge

Reach more people globally

Produce additional income that isn't tied into the 1:1 model.
Take paid vacations and sick days and create more financial stability in your life
I have educated tens of thousands of people worldwide about Chinese medicine and its benefits.  Register for my online course, and I will teach you how to do the same, so together we can reach millions and millions of people globally. Think of what that would do not only for our profession but for the health of the world!
Even if you're not trying to be the next Dr. Oz of the TCM world (or maybe you are!), this course will be helpful.  Find out how to effectively use online marketing to bring in more patients, generate extra money in passive income to cover leave, or increase cash flow.
"The course was a transformative experience for me and I recommend it to my peers who are looking for guidance in how to get programs up and running to create multiple streams of income."
- Juliette Aiyana, Herbalist, Acupuncturist, Teacher, Author, New York City
This course is for you if you're an L.Ac. or holistic healthcare provider and you...
can't time off from work because of cash flow worries
are working long hours leaving little time for family or other interests
wish you had more financial security in case you can't work or need to move
want variety in your work instead of seeing patients only
want to generate income from your passions
would love to build an expert reputation
have something important to share and would like to reach more people beyond your local patients
already have an online presence but it lacks what it needs to make you money
are not making enough money but don't want to increase patient load
With my tools you can move past the frustration and on to success
In this exciting course, you will be given the tools you need to have a successful online presence, allowing you to grow and be seen as an expert in your specialty
You will have the Freedom to chart your life and build your Legacy
After this one month course, the foundation to your Legacy will be set, one which you can build on and that enriches your life.
I designed this 4 week course to easily fit into your busy schedule
Simply dedicate a few hours each week to this course, and in that short time you will have the tools you need to transform your business so you can experience a lifestyle you never expected. Everyone who registers receives the Freedom and Legacy Foundation Package.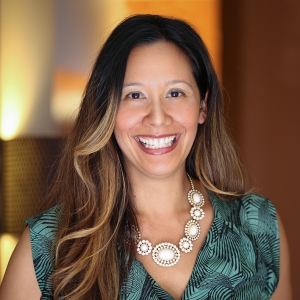 "Before the course it felt overwhelming to start an online program and I wasn't sure where to start. Now I know the steps to create my own online program. Heidi offers easy to follow and practical advice that I can put into place right away! "
- Michelle Siazon, RN, L.Ac., San Diego, CA
For a more immersive experience, add the Foundation VIP option.
All about the Freedom and Legacy Foundation package:
In this 4 week course, you will learn how to use tools which will help your business grow in a way which gives you Freedom to do the things you enjoy while setting the foundation to building your Legacy. Each week you'll receive a new training module. The module will take approximately two hours to work through, and is broken down into easy-to-follow videos and workbooks. All the materials are available online, so you can access them whenever it's convenient for you.
As you progress through the modules you'll develop a plan to achieve the impact, business and lifestyle you're dreaming of.
Module 1 - Laying The Foundations
Your Mindset - A successful business begins with a successful mindset, so that's what we're working on first.

Your Inspiration - We'll get back to your 'why' which will be your driving inspiration as you build your business.

Discovering Your Business Model - We'll explore the most effective way for you to leverage your time so you can make more money in fewer hours.

Plus - How I bootstrapped my business and doubled my income by launching a new program online.
Module 2 - Building Your Audience
I'll show you how to rapidly grow your following with effective free or cheap marketing including:
Gathering leads, managing and converting leads

Creating a free opt-in gift

Building and nurturing your email list

Networking in-person and online

Hosting live events like summits and webinars
Module 3 - Creating Your Offering
Everything you need to know to develop a compelling offer your audience wants to buy, including how to:
Design and launch your service, digital product or course

Design an e-course

Design a consulting program

Sell digital products, physical products and affiliate products

How to plan and market the launch of your offering.
Module 4 - The Supporting Cast
Magnificent as you are, you won't be able to achieve this success on your own. In this module I help you find the right support (tools and people) to grow you business, including:
The technology to get you started

How to hire new team members

The help you need to achieve consistent, targeted branding

The essential resources to run your business the right way from the start
Plus the support and guidance you need to start implementing what you learn immediately with the help of:
Action Plans
You will be given actionable worksheets with each module so that you can immediately apply and take action on what you've learned each class.
Facebook Group
You can join my Freedom and Legacy VIP Facebook Group so that you can ask me and each other questions, get ideas, and get inspiration!
Plus these bonus instructional videos from our guest experts:
Connecting With Your Ideal Client - with Laura Robinson,
from Worditude Ltd
Fostering a connection with your audience is the first step towards working with them. In this interview Laura, founder of The Worditude Club, discusses why so many business owners misunderstand the purpose of an Ideal Client Profile, and how to use it instead, then shows you how to use the accompanying workbook to outline who your audience is and the core messages you need to communicate to establish an instant connection.
Laura is a digital copywriter, content marketing strategist and founder of The Worditude Club. She works with entrepreneurs from all over the world, helping them build customer relationships using the words on their website. She has a Business degree, Award in Direct and Digital Marketing, and seven years' experience in online marketing. You can get her Guide To Generate A Year's Supply of Blog Post Ideas at
www.worditude.co.uk/get-blog-help-now
The Science of Storytelling - with Becca Berggren
Becca explains why our brain is wired for stories and how you can use storytelling to create more connection, memorability and trust. If you are stuck trying to tell "Your Story", Becca's simple, yet engaging explanation, plus top tips will help you break through your writer's block.
Becca is a woo-inclined San Diegan, INFJ, meditating yogini and mama, fueled by wanderlust, adventure and coffee. She also happens to be a tender-hearted, tech-loving Mindful Marketing Strategist and Brand Therapist infatuated with branding, strategy, and simplicity.
She's in her happy place when she's helping soulpreneurs tune into their honest-to-goodness brand essence and guiding them to use their own unique powers of connection to attract kindred clients. Six years ago, she jumped ship from her 15+ year career in the 9-5 Sales and Marketing pony show and now spends her days teaching and co-creating soul-aligned marketing strategies that are infused with resonance, ease and INTEGRITY.
You can grab her Heart and Goals Biz Planner at www.simpleeonline.com to get started on your own purpose-filled and intentional marketing plan.
Translate Your Work Into Powerful Retreats and Transformational Group Experiences - with Kristyn Caetano, MPH, CHt
In this bonus, Kristyn shows us how coaches and healers can develop in-person retreats, group experiences (live events) and online group programs. And if you're struggling to see the big picture for your business model, Kristyn will help with that too, as she shows you how to use your offerings to provide an opportunity for clients to keep growing and advancing, rather than only proving one-off stand-alone offerings.
Kristyn is an Intuitive Business Coach and Lifestyle Strategist. She teaches coaches and healers Creative Business Strategies and Spiritual Tools to help them build their thriving dream business, so they can create more freedom and prosperity in their life, while making a positive impact in the world. Book a FREE INTUITIVE BUSINESS STRATEGY SESSION: https://elixifyyourlife.youcanbook.me/
"After the first couple of weeks of her program I was immediately able to make some simple changes that increased the revenue and online visibility at my private practice."
- Sandra McKay, L.Ac., San Diego, CA
Website Essentials For Selling Your Services Online -
with Jodi Neufeld from Jodi Neufeld Design
Your website is a key investment for your business - it needs to look good, function beautifully and sell well. In this bonus tutorial Jodi Neufeld will teach you the key factors that are involved in creating a site that "sells", so you can be sure your website is working hard for your business.
Jodi Neufeld helps Creatives and Bloggers create beautiful online spaces and collateral materials that show off their business and bring in the clients.
With a strong focus on custom Squarespace web design she create sites that are tailored to her client's needs and creates the results they are looking for.
She also offers a variety of PDF designs including pricing guides, brochures, content upgrades and more, all of which can be found at www.jodineufelddesign.com.
Automate And Delegate Your Way To A Life Outside Business -
with Brook Borup , Project Manager, OBM, My Clone Solution
Brook Borup , walks you through the essential steps to creating more time for your life away from your business:
Understand the big picture of your business now and where you want to be (design the map)
Do the work all at once and get it over with… (follow the map)
Work for automation and plan for delegation (don't retrace your steps)
Use the right tools for YOUR job and don't get sold (have the right car)
It's a lot of work, but it pays off at every mile marker.
Brook is a Process Architect helping small business owners AUTOMATE and DELEGATE their way to a life outside their business.
After 15 years working in hotel and restaurant management Brook fired corporate America and set on a path to elevate small businesses to a new normal with her company My Clone Solution.
Some solopreneurs are set in their ways with no end in sight, but those that want to enjoy a life beyond their business are clamoring to find a better way to DO business, be more productive with automation and EVOLVE to corporate level delegation.
Brook spends her days teaching small business owners how some heavy lifting now can set them up for a nice life and beautiful future.
I offer a 7-day money back guarantee.
I want to make this as easy as possible for you to say YES to reclaiming your freedom and building your legacy.
I am so confident that this course will empower you with the knowledge you need that I am going to offer you a 7-Day Money Back Guarantee. If after 7 days you feel that the course wasn't helpful, we will refund your investment, no questions asked.
All about the facilitator for the Freedom and Legacy course:
Heidi's successful San Diego clinic was established ten years ago, built upon her passion for Traditional Chinese Medicine and a holistic approach to fertility treatment. Over the last four years, Heidi has also worked with thousands of women from around the world, by creating a business model that works online. Time zones and geography are no barrier to her bringing her TCM and holistic therapy knowledge and skills to the people that need them.
Now Heidi is helping other well-being practitioners launch an online presence, so they can create the business of their dreams. Whether they want to use the power of the Internet to grow their local practice, or to scale-up by launching an online offering, the Freedom And Prosperity Online course, helps acupuncturists and holistic practitioners reach for their dreams.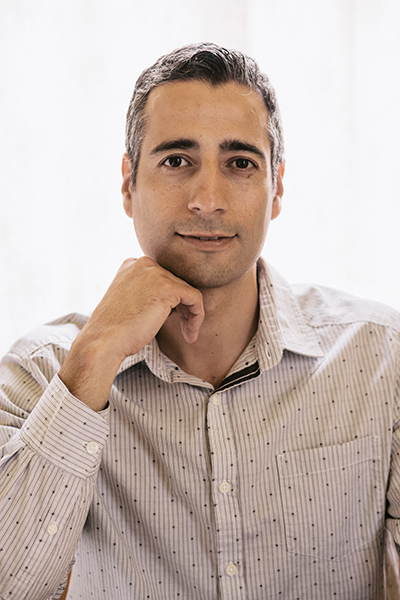 This course is very thorough in explaining the steps to move forward for a successful online presence today with the greatest level of efficiency. Heidi is a pioneer in her field and I enjoyed learning from her experience.
Juan Ramirez, L.Ac., San Diego, CA